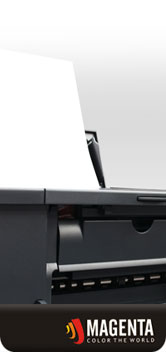 EQUIPMENT SERVICING AND MAINTENANCE
One of market operating demands is greater economy and optimal use of the present resources with minimum investment.
Our young experts tend to continually enrich their knowledge in the area of computer equipment maintenance.
INDUSTRIAL RECYCLING / REMANUFACTURING TONER CASSETTES/CARTRIDGES
High quality industrial recycling of toner cassettes can be performed only by using the highest quality replaceable parts and toner powder with application of contemporary business operations and constant quality control during the process.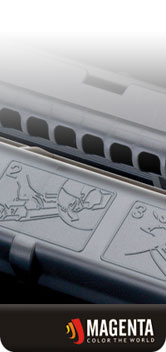 CERTIFICATES
The need to meet the European work standards and confirmation of the company quality operating with the aim of constant product improvement resulted in introducing ISO 9001:2001 and ISO 14001:2004 standards in 2007.
PRINT PLUS
Print Plus is different toner from other toners for laser printers on market. We guarantee you high quality of production, high quality printing and more printed material.Total support for all our clients and distributers